Description
These releather straps are made from 100% real leather and hand tooled to the specification of the belt used on TV. We cannot use any copyrighted WWE logos in the leather. These are available in a selection of colours and backing materials.
Straps come with fastening snaps attached and holes pre punched so all you need to do is screw your plates into place and that's it!
This strap is available in two TV accurate leather cuts.
The Version 2 features a 2×8 and 2×5 snap ratio as shown below.
The Version 4 features a 2×5 and 2×5 snap ratio as shown below. Just like the real belt on TV the version 4 only fits two side plates on either side.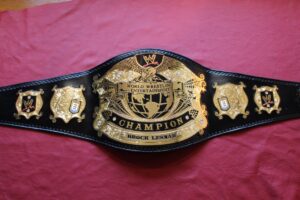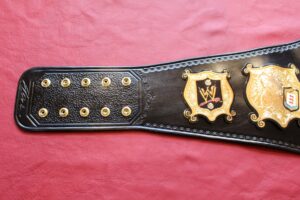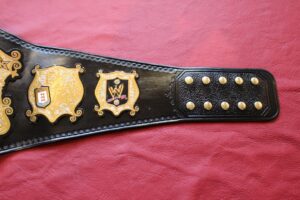 These straps are made to order and have a turnaround time of 8 – 12 weeks
Plates are not included.